The best video game to learn Japanese Kanji – Kanji Drop is tetris for Kanji learning with a dictionary and flashcards. You can learn Kanji
Kanji Drop – The Best Video Game for Japanese Learning

We rarely post an entire blog dedicated to one learning app – but we think that this is hands down the best video game that you can use to improve your Japanese learning (and it's also free).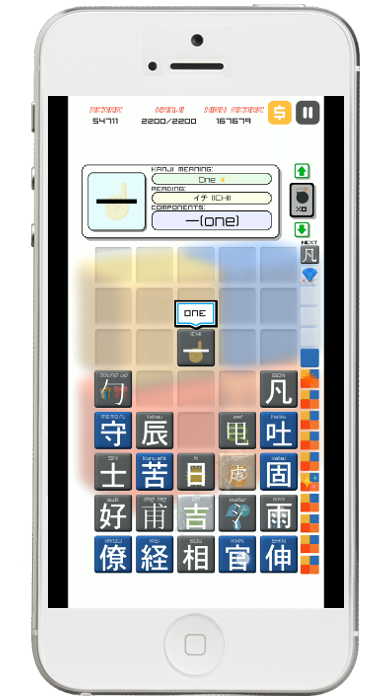 We could spend a ton of time explaining what it is – but it would be better to just show you a video of it first.

In tetris – you rotate blocks and fit them into empty spaces in order to make the blocks explode.
Kanji drop has a dropping tile format just like tetris, but instead of rotating blocks, you need to place kanji on top of or next to other characters.
This will allow you to:
Combine Characters
Create Compound Words with multiple Kanji
Every so often – the game will pause for a minigame when you discover a new kanji – and there are around 2200 kanji in total in the game.
Why is this good for learning?
Passive repeated exposure to both the readings and the meanings of the kanji.
Mini-games that test your comprehension of the kanji
A fun and addictive learning format that will keep you wanting to play due to its gamified nature.
Unlike many other gamified learning experiences – this is a rare application that does exactly what is promised – it teaches you to recognize and understand a wide range of Kanji while tricking you into having fun while doing it.
This is definitely our choice for the best video game you can play to learn Japanese.
On top of the addictive gameplay format – there is a flashcard study feature that you can use while pausing the game:



Not only can you learn to recognize the meaning of the word – you can explore its stroke order and how the kanji is written.  In the screenshot above – you can see that there is a review and dictionary mode to explore your recently learned kanji.
What's also great about this feature is that you can use it to remove kanji that you have already learned so that you can make the game more challenging and fun!
There are tons of great little bells and whistles in this game that you can use to learn Japanese.
We highly recommend it if you would like to improve your Kanji reading.
If you would like to download it – check out https://www.kangenius.com/web/index.html